The most universal garment worn by both men and women in this century is a pair of jeans. It's universal for a reason because it blends well with every type of topwear. Whether it's a shirt or a t-shirt. The look is complete if you pair it with jeans. Although Levis is the pioneer of jeans, now there are a plethora of companies who make fashionable and different kind of jeans.  Although we have reduced our bottom wear option conveniently to jeans,  the companies have again coined different kind of jeans to add confusion in our life.  So to remove your dilemma, here are few popular variety of jeans and suggestions in pairing them up.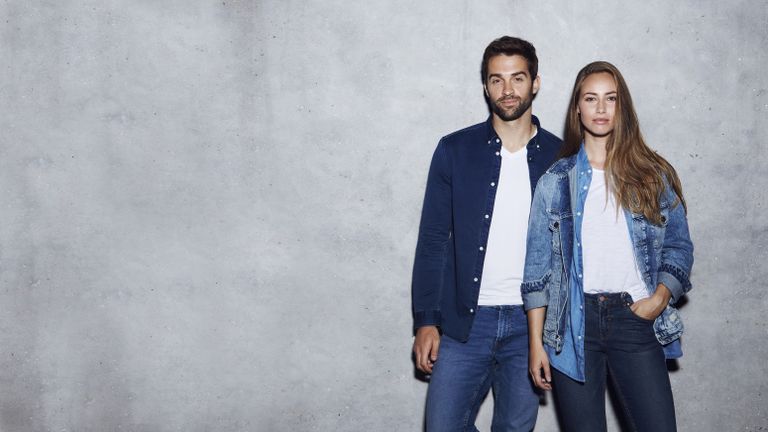 Slim fit jeans: They are the type of jeans which are moderately body hugging and accentuates the shape of your legs. Always take a size down when purchasing a slim fit jeans to have a better fitting. It's really great if you have good muscular legs. It even makes you look taller. Pair it with a coat, shrug, blazer or sweatshirts.
Straight cut jeans: These jeans are extremely comfortable as they are neither too loose nor too tight. They follow a straight line from waist to ankle and is not body hugging. It gives a lot of space for the skin to breathe making it extremely comfortable. It's an ideal choice for regular wear and looks good in both men and women. They look great with t-shirts.
Boyfriend jeans: This is another comfortable wear which you can wear for a long number of hours. It has a slouchier fit. It is loose on the thighs. There is hardly any tapering towards the ankle. It gives the feeling of a trouser making it very comfortable. It really looks good with a boyfriend t-shirt or a baggy shirt.
Boot cut jeans: This is a type of jeans which is tapering towards the knees but flares up below the knees. It's ideal when pairing up with boots. It gives a very classic cowboy looks. Pair it with a shirt and sunglasses to complete the look
High waist jeans: High waist jeans have become extremely popular after the evolution of crop tops. Curvier women find comfort in pairing crop tops with high waist jeans. They perfectly taper 2-3 inches above your navel completely covering your midriff. It looks extremely flattering and defines your waist.
Ripped jeans: It is again worn commonly by both men and women. It is also known as torn jeans and it gives a very cool look to the one wearing it. They are boyfriend jeans where few parts of the fabric is torn off. It goes well with t-shirts and is perfect for a casual outing. It also looks good with sweatshirts and hoodies. Pair it with sneakers to complete the funky look.
Jeans has become an essential clothing. It is extremely affordable and generally resilient to wear and tear. It comes in various colours but are mostly made up of denim. It's comfortable and easy to carry. It also doesn't require frequent washing. Jeans is an ideal choice when it comes to bottom wear. A person should carefully try the jeans to see if it fits them. After purchasing a jeans, it can easily last for years.